One of them is getting a flu shot and ordering vitabiotics from Online Pharmacy UK for better prevention at the earliest.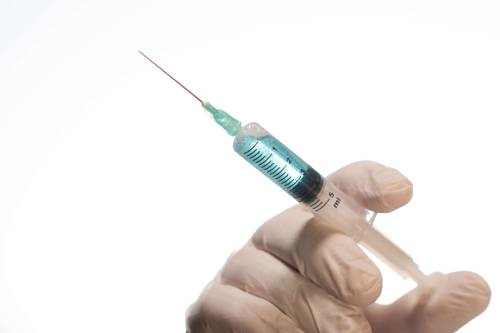 What is a flu shot?
A flu shot is nothing but an inactivated vaccine that provides prevention against influenza virus. Every year or two, the vaccine is modified, and a new version is launched in the market according to the predicted evolution of the influenza virus. This is because the virus has a tendency to change its internal and external structure rapidly.
How does a flu vaccine function to prevent you from influenza?
Once the vaccine/ shot is injected, your body starts producing antibodies against the influenza virus within a time span of two weeks. These antibodies then fight with the influenza virus that might enter your body during the flu season. Thus, it protects your body from getting an infection.
A complete guide on how to take flu shots
Here is complete information on getting flu shots for you as well as your family members and friends:
The ideal age to get a flu shot

The children below six months of age should not get a flu shot according to the guidelines delivered by the Center for Disease Control and Prevention. Hence, people above six months of age should get a flu shot annually without fail.

Is this the correct time to get a flu shot?

Yes! Now is the right time to get yourself vaccinated against influenza. Getting a single dose will help your body prevent against this deadly disease all the season long. If you got yourself vaccinated at the beginning of 2020, you would need to vaccinate yourself now again as the flu shots are modified according to the predicted changes in the virus strains.

From where can I get my flu shot?

You can contact an online chemist and get flu shots for you as well as your near and dear ones. Once you get these shots, inform your primary care provider so as to help him/her maintain your medical records.

Why is it extremely important to take a flu shot this year?

The COVID'19 pandemic has resulted in more stress and fear among people. They are developing problems like coronasomnia, lowered immunity, and other mental as well as physical health issues. This makes them more susceptible to influenza infection as they have a weakened immune system. Hence you should consult your physicians and get your shot against the flu in a week or two from now.

What apart from the flu shot is necessary to survive the 'twindemic'?

The situation demands mindful immune-boosting actions from the people to lower the medical burden. Stay active and hydrated every time, relieve your stress from time to time, take adequate rest, and follow a healthy diet practice to strengthen your immunity. Even if you are working from home, maintain your sleep-wake, meal, and exercise schedules and never skip any of the three.
If you feel insomnia due to constant fear and stress of the pandemic, follow some simple practices that can help you cope with quarantine insomnia or coronasomnia. Try keeping your screen time to a minimum and get enough exposure to sunlight and fresh air for better immune function of your body.
Things to know about the flu shot
Here are some facts that justify the importance of flu shots in the season of influenza virus infection:
In the year 2018-2019, flu shots prevented over 4.4 million people from getting infected by the influenza virus.

There is a reduction of about 40%-60% in the number of people visiting the doctor with flu-like symptoms due to the flu vaccination in every season.

According to Pharmacy Times, in 2018-2019, flu vaccination reduced the hospitalization of influenza-infected people by 41%.

Taking flu shots is highly advantageous for people suffering from COPD as vaccination can prevent them from flu-related chronic lung diseases.

Flu vaccination reduces the chances of getting flu-associated acute lung illnesses among pregnant women by almost 50%.

Research also shows that when a pregnant mother is given a flu shot, it also protects her baby from catching the flu for several months even after the birth.
Vulnerable population
Babies, young children and older people have a comparatively weaker immune system. They should thus never miss a flu shot as they can catch the virus easily and develop life-threatening symptoms within no time that can even lead to death. People with chronic health conditions are also susceptible to influenza infection irrespective of their age.
They have a highly compromised immune system due to their health conditions. Hence, they should get a flu shot without fail.
Get a flu shot at the earliest!
After knowing detailed information about flu shots, do you still want to delay in getting them injected? Don't do this! It is crucial for the safety of you, your friends, and family members. Getting influenza in this period is indirectly sending an invitation to chronic symptoms of coronavirus infection. This is because influenza virus can do extreme damage to your immune system, which makes it incompatible with fighting against coronavirus.
So, hurry up and get yourself injected with a flu shot to safeguard yourself as well as your surroundings from the 'twindemic.'