A study conducted by the University of Birmingham, "Working from home during the COVID-19 lockdown: Changing preferences and the future of work", confirmed work from home culture has brought a new perspective on work culture by eliminating the social stigma around flexible working.
Balancing health & work has become so tough in the new era. The skyrocketing opportunities have made people lackadaisical towards health. The sedentary professions have made them vulnerable to body pain and other health issues.
How to Prevent Body Pain While Working At Home?
The expert pharmacist at the online UK pharmacy believes that the new work culture is going to last long. We need to find ergonomic solutions and real-time online health assistance to stay fit and healthy amidst pandemic. Since we have flexible work time we need to make use of it wisely to take care of our health and improve efficiency.
Employees often complain about joint pain, shoulder pain, back pain, and many other health issues after long hours of work. We cannot drop our work, nor can we ignore our pain. Finding a solution is crucial to ensure joint care and pain relief so that our work remains productive.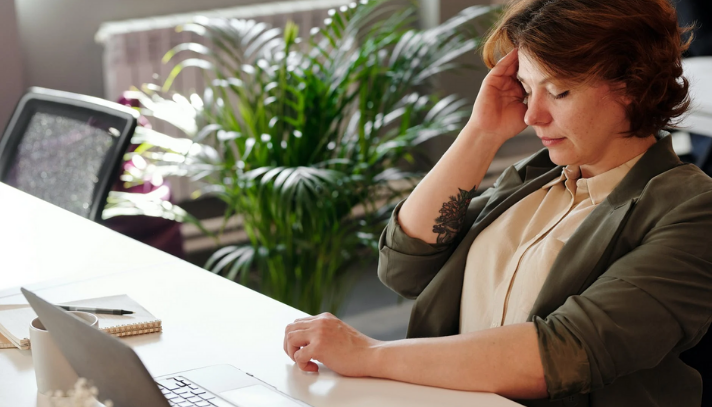 Here are some ergonomic hacks or habits you can put on to prevent body pain due to sedentary woks:
1. Find Ergonomic Sitting Solution
A research article in the Journal of Ergonomics, "Posture Wellness Solutions in the Workplace: A Current Review", claims how excessive workload and wrong posture lead to Musculoskeletal Disorders (MSDs).
As every home has also become an office space. There is a need to find an ergonomic solution that helps us to adjust our sitting position as per our work need:
Start with your work desk: Your keyboard and mouse should ease your elbow strain. Get a desk with the right height and flexibility. No more stress on the dining table or ottoman stool. An office desk is imperative for us to steer clear of health issues.
Adjustable Chair works great: Buy ergonomic chairs with adjustable features that help you fix your spine and body effortlessly.
Burn calories using a standing desk: You can buy a standing desk to change your posture during continuous work. It will help you exercise amid work and keep your spine neutral, and regulate blood circulation.
Find mouse and keyboard riser for arm health: Uncomfortable mouse and keyboard causes discomfort to your wrist, causing severe pain and strain. A riser helps you fix the keyboard and mouse at a flexible height easy for you to work upon. Use a separate keyboard and mouse if possible. Flexibility is the first and foremost thing you need to ensure comfort.
Position your Screen to comfort your eyes and neck: Make sure that the computer screen is not causing strain to your eyes and neck. You can use a riser, books or boards to fix the screen right to avoid frequent bending of your neck. Place your monitor slightly below your eye level to get the correct position.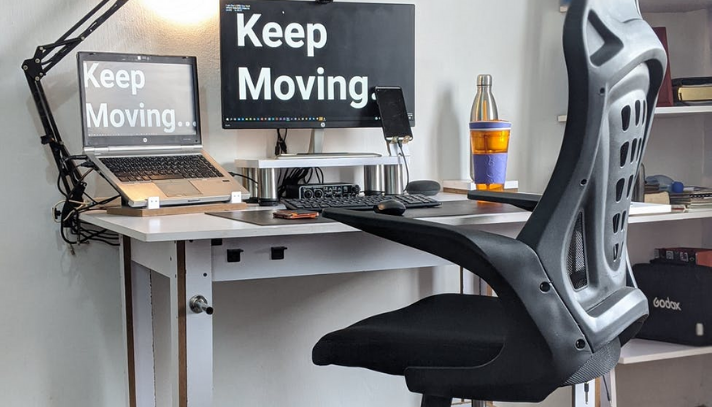 2. Find Ergonomic Sitting Solution
Never sit continuously for hours in the same posture. Take a walk around your home and breathe the fresh air to rejuvenate your mind and keep your body in motion so that you can retain blood circulation. Switching to a standing position while working helps you exercise your body. Also, take your eyes away from the screen after every 20 minutes to give rest to them. This will keep at bay severe headaches and straining your eyes.
3. Don't try to Cure Yourself
If you feel a sudden pain, or any discomfort, always take an expert opinion to know the root cause of your problem. Never try to cure it yourself. Home remedies may help you cure pain for a short time. But expert opinion and timely delivery of medicines from the best online pharmacy in the UK will help you find the absolute medical solution to get rid of musculoskeletal disorders.
Based on a health practitioner's advice, you can store necessary medicines for pain relief inside your home. Consulting an online chemist is crucial to make sure that the painkillers you are going to take are good for your health. They will give you personalized advice based on your health condition.
Cling onto Life Pharmacy an online pharmacy in the UK for Instant Online Assistance
Consciousness about health is necessary to stay fit. Though work from home has given us flexible work time, we mostly binge work without paying much attention to our health. When the body becomes repulsive, we start looking for a solution.
The time demands prevention, better care along virtual assistance and guidance. Our online chemists at Life Pharmacy will help you get real-time medical assistance and solutions. Our extensive store collection includes A-Z multivitamins, electrical health care products, baby care, and maternity products, and a lot more that help you in healthy living. Reach out to us anytime and experience our services.
#Workfromhome # Nopain.
Read here to know everything about spring allergies and find expert solutions to deal with them.