On the other hand, some of us might be taking all the necessary precautions but still getting affected. The reason behind this might be, we are not getting enough vitamins and supplements to boost our immune system. Along with a healthy diet, workout and enough sleep it is required that we supplement our diet with certain vitamins, herbs, minerals, and other substances. These can improve immune response and possibly protect against illness. Various micronutrients mainly vitamins A, C, D, E, B2, B6, and B12, selenium, folic acid, zinc, and iron are among the key players needed to boost our immune system.
Getting these vitamins and supplements is now under your fingertips. Purchasing things online i.e. online shopping has emerged as a new trend among millions of people around the world now. This trend started off with books, apparels, etc. and today it has reached a place where people can freely buy medicines from online pharmacy without any hesitation. Online shopping not only saves time, money, energy and but is more convenient.
If you are looking for the best UK online pharmacy in London, Life Pharmacy is one of the trusted roofs with thousands of happy and satisfied customers. We are a family-run online chemist shop serving customers with genuine and authentic healthcare solutions.
Now let us glance through some of the multivitamins, supplements, and minerals from our wide range of products. Suitable for men, women, and children of all ages our products are designed to help you stay positive, happy and healthy. Buy vitamins and supplements online and avail great discounts at your doorsteps.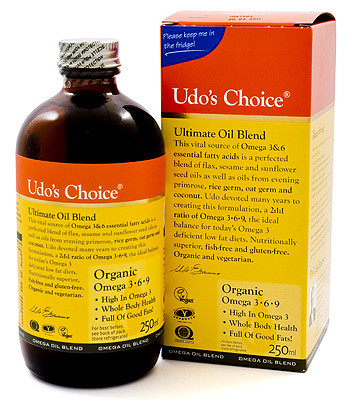 Blended with the utmost care, Udos Choice Ultimate Oil is a mix of the finest omega 3, 6 and 9 varieties of Essential Fatty Acid sources. This premium-quality product with pleasant light nutty flavour easily mixes with protein drinks, health shakes, added as a topping to vegetables and salads or can be taken as it comes.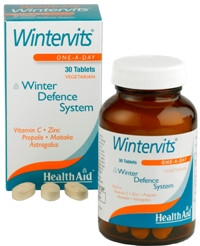 HealthAid Wintervits (specially formulated using Maitake mushroom) is a combination of Zinc and Vitamin C, which contributes to the normal function of the immune system. It protects our cells from oxidative stress, along with other popular natural immune boosters.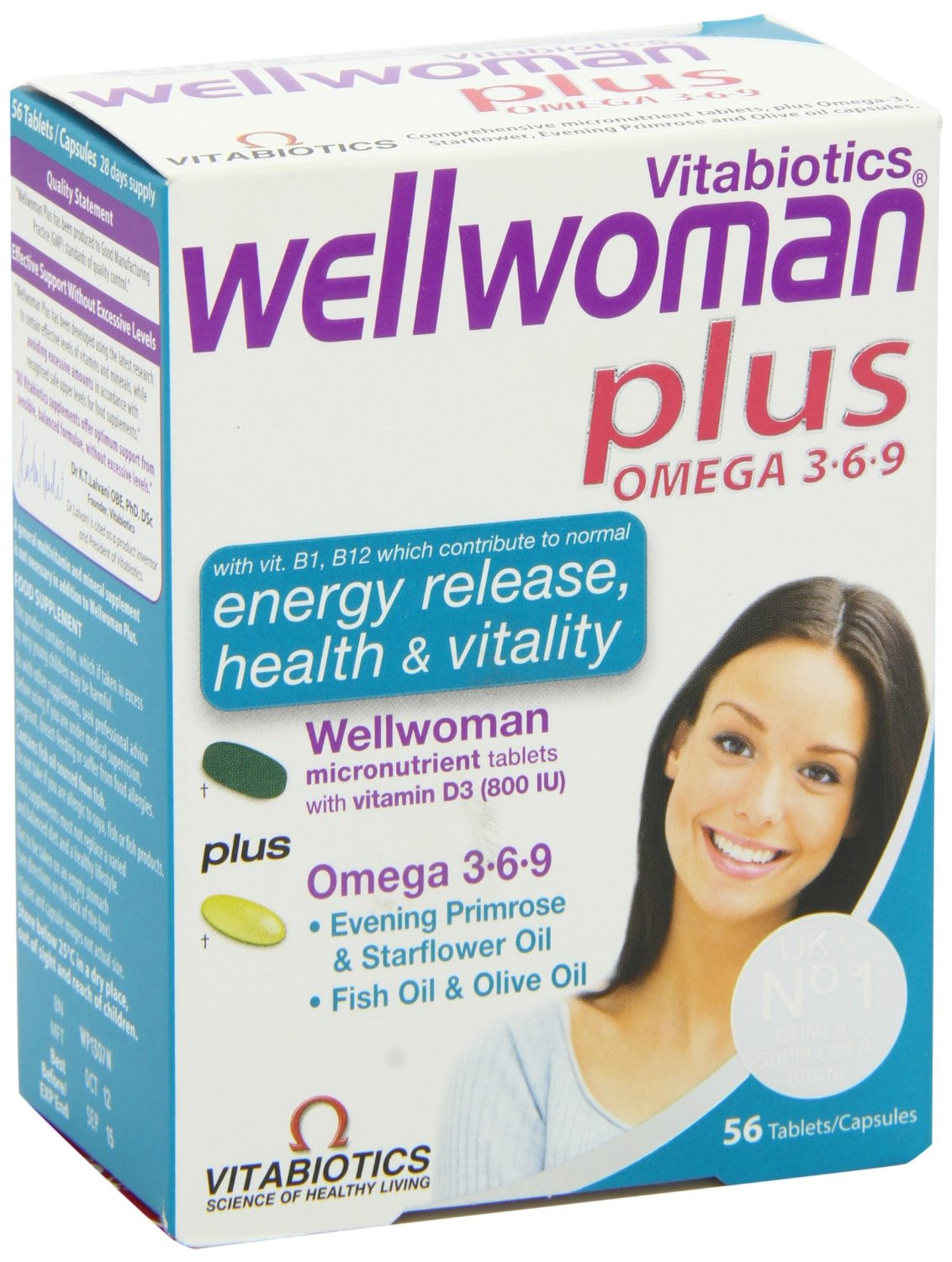 Vitabiotics Wellwoman Plus Omega tablets contain all the benefits of Omega 3, 6 and 9. This helps to complete nutritional needs for a busy life.
'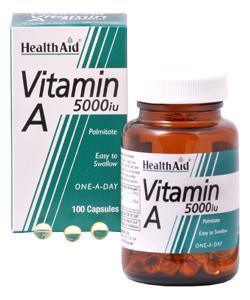 This product contains high-quality Vitamin A and is an easy to swallow capsule. Consult your doctor before taking this product if you are pregnant or likely to become pregnant. Each capsule contains Vitamin D (400 IU) 10ug, Vitamin A (5000 IU) 1.5mg. These capsules are free from preservatives, artificial colour, and flavouring agents.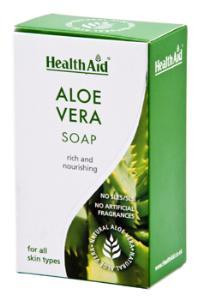 This is an excellent soap for those who like to maintain a clean, good and healthy skin. This soap works by cleansing, purifying and soothing the skin and skin texture. It contains natural anti-microbial and anti-bacterial properties to protect the skin against bacterial infections and decreases the chance of getting spots, acne, and pimples on the face and body.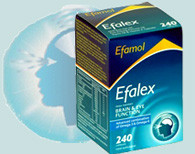 These capsules are a unique formulation that contains fish oil carefully selected and rich in DHA and Efamol Pure Evening Primrose Oil, which are the best sources of omega-3 and omega-6 nutrients. The combination of the EPA, DHA, GLA and AA fatty acids in the capsules play very important roles in the healthy functioning of the eyes and brain. Suitable dietary intake of these essential "good fats" will support all aspects of eye and brain function including concentration, coordination, and learning ability.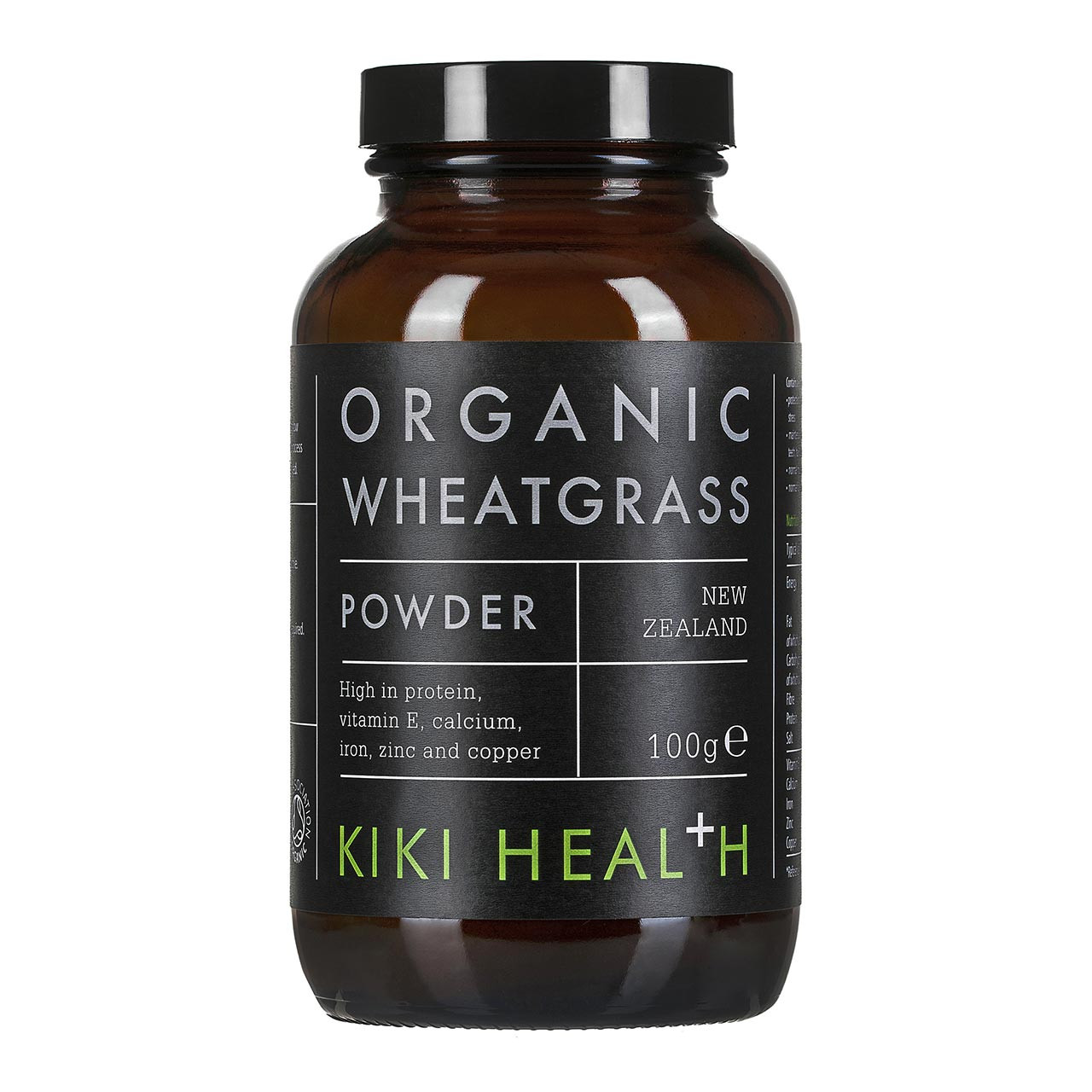 Organic Wheatgrass Powder 100g is an alternative to fresh wheatgrass, easy to use and contains fibers, which is regularly lost while juicing fresh wheatgrass. It is perfect for mixing with water or juice or when blended with fresh green vegetables for a healthy alkalising smoothie and provides a pure shot of concentrated plant goodness.
High in calcium
High in iron
Rich in protein
High in vitamin E
High in zinc
High in copper
Good source of fiber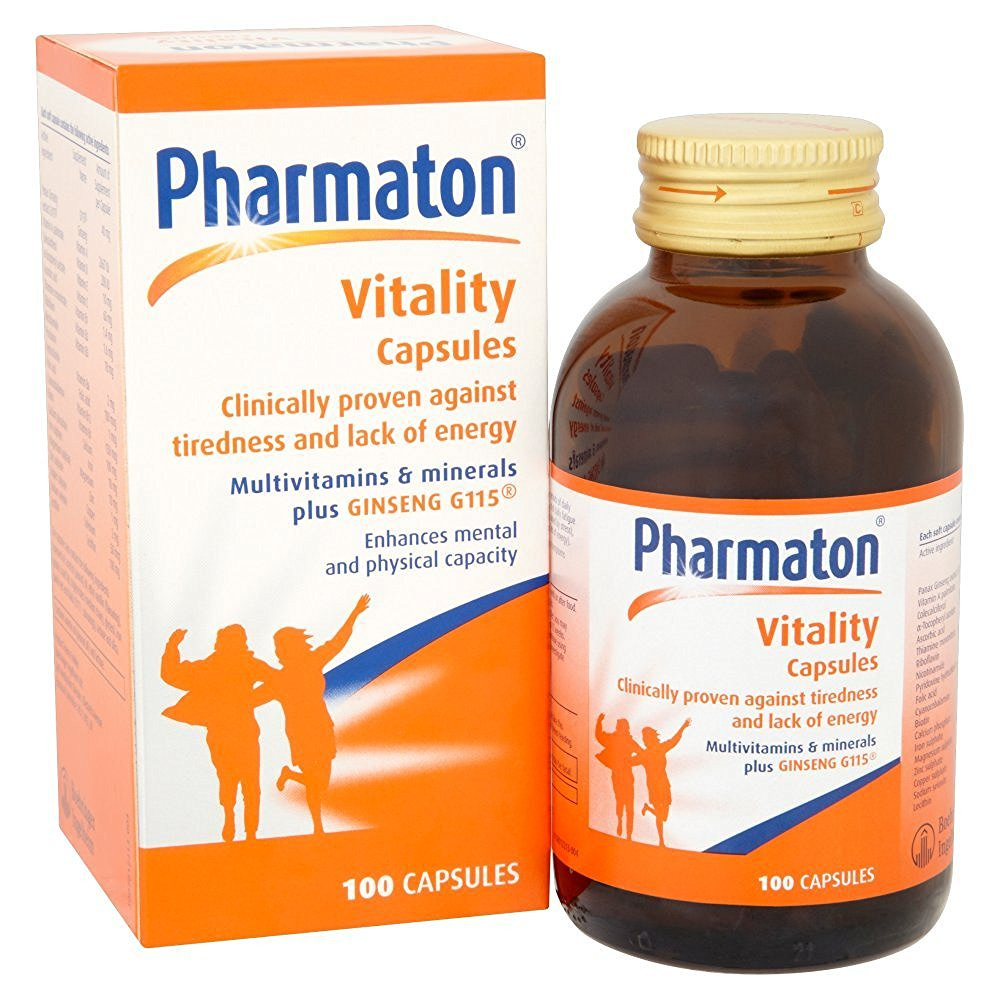 These capsules are clinically proven against a lack of energy and tiredness. Multivitamins & minerals plus Ginseng G115 help to enhance physical and mental capacity.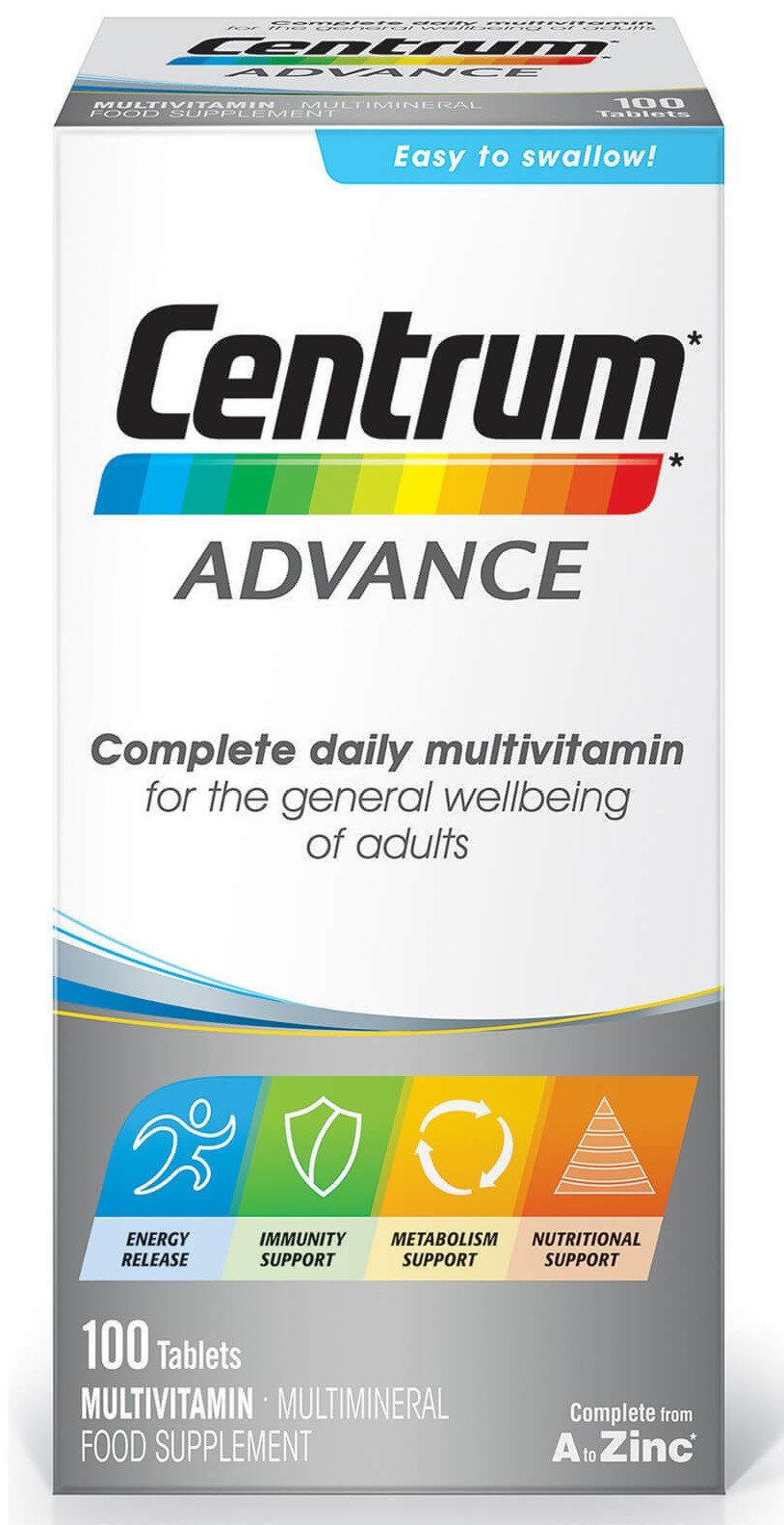 Centrum Advanced multi-vitamin tablets is a complete daily multivitamin needed for the general wellbeing of adults.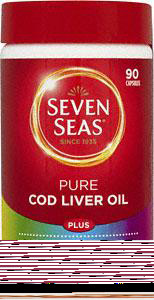 Each of these capsules is a rich source of essential vitamins along with omega 3 polyunsaturated nutrients. It helps to maintain a healthy heart and circulation, maintains flexible joints and supple, and is believed to be necessary to early brain development.
An excellent source of
Vitamin E (an antioxidant, that helps maintain healthy blood and circulation and a healthy immune system)
Vitamin A (for healthy skin, hair, and nails, maintaining resistance to infection and good vision and growth)
Vitamin D (for healthy bones, teeth, and assists the body to absorb phosphorus and calcium)
Multivitamins help maintain a healthy immune system, healthy hair skin and nails, general good health, and help to maintain fitness and vitality.
Apart from the above list, there is a wide range of vitamins and supplements available with Life Pharmacy.
Even if you are suffering from a cold, cough, sore throat, runny nose, sneezing or are just casually feeling unwell you can browse cough and cold products available with the UK online pharmacy – Life Pharmacy. Select from some of the most renowned brands like Beechams, Benylin, and Lemsip or Vicks with us.
Be assured that your orders with UK pharmacy would be delivered at very competitive rates.
Place your order and save on the RRP.
Happy Recovery!!