Half of the people who don't care to do anything about their hypertension die of ischemic heart attacks and another 1/3rd of people end up dying from strokes as reported by Mayo Clinic. Causes of high blood pressure vary from family inheritance to obesity etc.Research shows that blood pressure can be controlled better with self-monitoring. Analyzing the condition is good before it touches a dangerous level. Always remember high blood pressure is known as the silent killer as it demonstrates very less symptoms.
How to select the right blood pressure monitor?
It is not easy to choose the correct BP Monitor if you don't have much idea with how the devices work. Below are some of the important factors to be considered so that you can buy a good blood pressure monitor:
Accuracy: One of the most essential features to look for when buying a blood pressure monitor is accuracy. We all want as accurate readings as possible, so that one can clearly identify their current blood pressure levels. Arm monitors are generally the best for accuracy, because the arm is closer to the heart height.
Data Averaging: People who are required toobserve their blood pressure over longer timesmay need to look for the devices with data averaging functions. Such a device comes with a feature to calculate the average out the most recent few readings for an accurate average of your BP over time. This is required by many doctors treating blood-pressure related diseases.
Speed: The speed of a blood pressure monitor differs from every device, with some taking only a few seconds while others take a minute or more. If you are of a kind who are not comfortable to wear a blood pressure monitor for long durations make sure you check the speed of the monitor. Wrist monitors are the best choice if you want quicker readings.
Cuff Size: For some of us the inflated cuff of a blood pressure monitor is rather uncomfortable so this should be an important factor when you are choosing the same. It's important to get a perfect cuff size, as those that are very tight are not comfortable, and if they are loose it won't provide a correct reading.
In this post, now let's review some of the best blood pressure monitors for at-home use:-
Today mostmodern blood pressure monitorsare convenient, automatic and much easier to use, so manual devices can be avoided.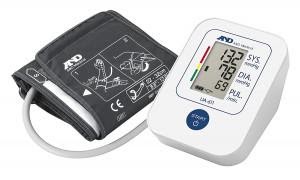 This is a single button operational BP monitor
Has WHO (World Health Organization) blood pressure classification indicator
Irregular HeartBeat Indicator (IHB)
Demonstrates Systolic and Pulse Rate
Thirty memories and average reading function
Five years warranty
Possesses Pressure Rating Indicator - providing a snapshot of the user's blood pressure classification
Clinically validated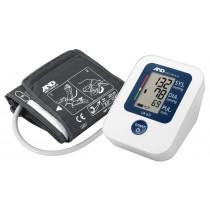 This is an automatic BP monitor
Clinically validated and for upper arm blood pressure measuring
Has Irregular Heartbeat Indicator (IHB)
Comes with thirty memory
OMRON BLOOD PRESSURE MONITORS
They are among the top sellers and highly preferred. It has different models with excellent all-around value.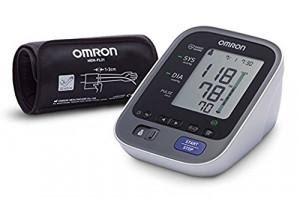 Comes with Intelli Wrap Cuff Technology providing easy and accurate reading
Irregular Heartbeat Detection possible
Omron Connect Mobile application for Iphone/Android helps you track the progress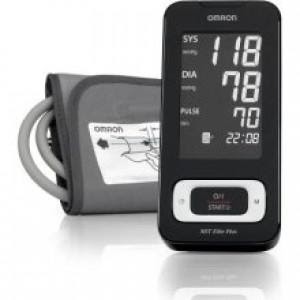 One of the best products by Omron in the market, offering Intellisense to ensure right inflation pressure to be detected automatically, 'Morning Hypertension`, PC-Connectivity, and is Clinically Validated by the World Hypertension League.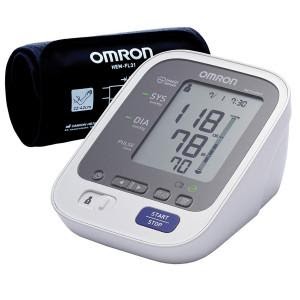 Intellisense Technology
Intelli Wrap Cuff (22-42 cm) Technology
Easy Blood Pressure Level display with LED lamps
Irregular Heartbeat Detection
Morning Hypertension Tracker
Weekly average value
Body movement error indicator and much more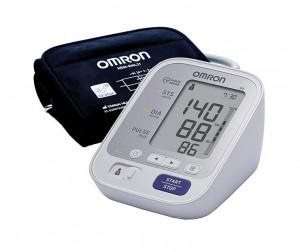 This model of Omron blood pressure monitor is the latest digital upper arm monitor with body movement detection, blood pressure level indicator, irregular heartbeat detection, and much more.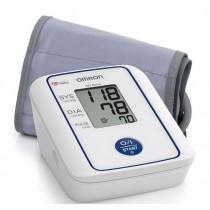 Omron M2 Basic is the seamless upper arm blood pressure monitor best suited for home use
Comes with 1 button operation
Three large display features
Gives you correct measurement anytime and every time you need
The above monitors are just a glance over there are many more products available in the market and you can select the best as per your requirements.
In a nutshell if you're considering a basic yet high quality blood pressure monitor, Omron products are the best seller but then they are not only the ones.
If you are looking at authentic and trusted places in the UK for pharmaceutical products and drugs, Life Pharmacy is the safest. We have an array of blood pressure monitors to help you measure your BP level including the most popular brand, Omron blood pressure monitor.
We are a UK registered pharmacy offering complete healthcare solution services, all under a roof. Get great deals and discounts and genuine products with us.
Just give us a call on 0207 511 8292 and we will assist you with your requirements, if you are unable to find what you are searching for.
Happy Shopping!!