Mothers day 2020 is fast approaching; on this day let's take out some time to be with her and make her feel valuable, pamper her and celebrate with her. Although you can't buy a mother's love—but you can at least make an effort to grease the wheels by getting her the perfect gift.
Our mother taught us right from wrong (and even sometimes agreed to our wrong), picked us up when we had fallen, kissed us when we fell down, boosted our confidence that she is always there for us and sacrificed her entire life for us. On her special day, Mothers day 2020 let's figure out how perfectly we can express our gratitude to her. Although when she says she doesn't need anything and has everything.
Let's take a look at some of the great Mothers day 2020 gift ideas for every superwoman on your list from your grandma to a new mom to your mother-in-law.
At Life Pharmacy, we have gone an extra mile to select some of the classic gift ideas if you are planning something out of the box. We are a family-run online chemist shop serving our customers with highly personalized services.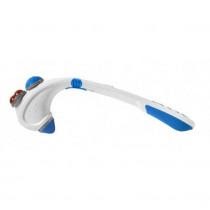 This contour point handled massager with heat is a powerful invigorating massage, perfect for personalized massage experience as per your requirements. Get this at a great discounted rate with us, this Mother's Day.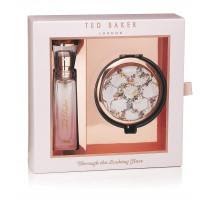 Ted Baker Mia is a sweet treat for some special occasions. This floral fragrance for women with a softly romantic blend of blackcurrant, lemon, and raspberry with an opulent base of patchouli and amber is an elegant finishing touch for any occasion. Gift Set contains EDT 10ml Spray and a handy pocket Mirror.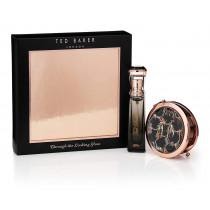 Ted Baker Ella is a sweet floral fragrance for women. An ultimate gift for glamorous girls, Ted's Baker Ella is an alluring aromatic fragrance and the gift set comes with a rose gold plated mirror.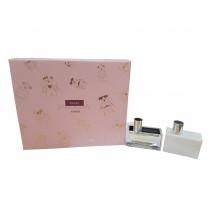 Inspired by a classic scent note, Prada Amber for women is a remarkable fragrance with great nuance and depth. Gift Set contains EDP 50ml Spray and 100ml Body Lotion.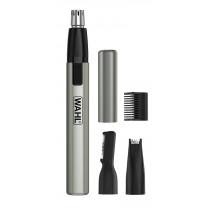 Burberry Weekend Women is a contemporary, feminine, and citrusy fragrance. The gift set contains EDP 50ml spray along with 7.5ml EDP mini spray.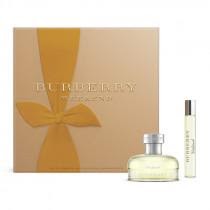 Wahl Lithium Ion Micro Finisher Detail Trimmer is a lithium battery-powered personal trimmer to remove unwanted hair from ears, eyebrows, and nose. Its blades are rinse-able and removable for easy cleaning and maintaining hygiene. This trimmer can be used for years from just a single battery.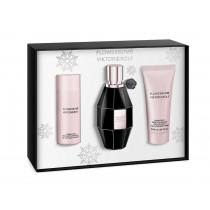 Dive into the holiday mood with Viktor and Rolf Flowerbomb Midnight. This fruity, oriental, floral fragrance for women comes with an ultimate gift set containing EDP 50ml spray; 50ml shower gel and 40ml body cream.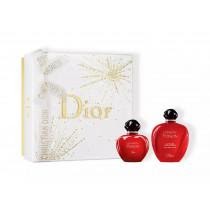 Dior Hypnotic Poison is the fragrance of modern-day girl, carefree and sexy. This oriental and floral fragrance is a perfect trap that instantly draws out the pleasure to the mark of addiction. The gift set for women comes with 75ml Body Lotion and EDT 50ml spray.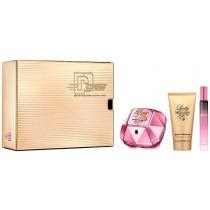 Paco Rabanne Lady Million Empire is a perfect present for a woman who prefers bold, attractive and floral fruity chypre scent. This lady million fragrance is a sensual mix of Amalfi Lemon, Neroli and Rasberry top notes. This gift set contains 75ml body lotion, EDP 50ml spray, and 10ml EDP travel spray.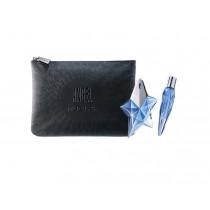 Thierry Mugler Angel is a voluptuous oriental gourmand fragrance for women. This sweet scent opens up with fresh notes of red berries, bergamot and pineapple combined with spicy nutmeg, patchouli base, vanilla, praline, tonka, and sandalwood. This gift set contains a purse, refillable EDP 25ml spray, and 10ml EDP Purse spray.
The above gifts are just a glance over; there are many more gifts that you can explore at your UK online pharmacy. As the UK registered online pharmacy, we at Life Pharmacy offer a complete healthcare solution services, all under one roof.
Make Mothers day 2020 memorable for your mother, give her your time and select the best gift for her from a long list of genuine products with great deals and discounts.
So what are you waiting for? Life Pharmacy is awaiting you for your celebration worth this Mother's Day.
Even if you can't search what you wish to, we are happy to assist you just give us a call on 0207 511 8292.
Happy Mothers Day 2020!!