COVID-19 primarily spread via droplets of saliva from the nose of an infected person when he/she sneezes or coughs, making it vital for the people to be extremely careful. A person who is already sick with one or the other disease needs to much more aware as the immune system is already affected.
Your immune system is a complex network of cells, tissues, and organs that jointly work as a shield protecting you from illness and infection.
The better your immune system, the better you are. It will be more difficult for viruses, bacteria, and other antigens to affect your body and you will be well-armed to attack back and destroy any that enters and multiplies.
Our immune system is a highly complex structure and is although built by our genes but it's polished by the environment we live in that is the lifestyle we follow.
In this piece of content, we have tried to run you through some of the necessary vitamins and supplements which can be helpful to build up your depleting immune system.
Apart from the workout, good sleep, and a healthy diet, there are certain herbs, minerals, vitamins, and other substances that can boost our immune system. Also, some of the micronutrients like Vitamins A, B2, B6, B12, C, D, and E, zinc, folic acid, selenium, and iron are the top runners necessary to improve our immune system. Getting these vitamins and supplements have now become more convenient, time-saving, affordable, and energy-saving with online pharmacy UK.
Life Pharmacy is one of the trustworthy roofs in London with thousands of satisfied customers. UK pharmacy is a one-click solution to all your pharmacy requirements.
At Life Pharmacy we have a wide range of products suitable for men, women, and children of all ages. Our products are designed to help you stay happy, healthy, and positive. We run special offers if you buy in bulk, providing great savings as compared to high street retailers.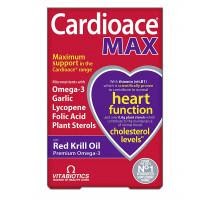 Vitabiotics Cardioace Max Capsules provides the best support for the normal functioning of the heart. Combined with twenty-five nutrients including Red Krill Oil, Garlic, Omega-3, Lycopene, and Plant Sterols these capsules work wonder. Along with vitamin B1 – thiamin which is scientifically proven to contribute to normal heart functions and plant sterols which helps to maintain normal blood cholesterol levels vitabiotics cardioace provides great support.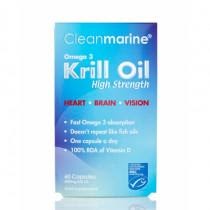 Cleanmarine Krill Oil 60 x 500mg Gelcaps High Strength Omega-3 cares for brain, vision, and heart. Its fast absorption of Omega 3, doesn't have a fish-like smell and is a hundred percent of RDI of Vitamin D.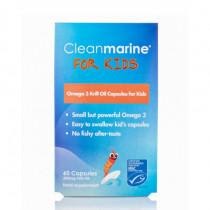 With all the benefits of Cleanmarine Krill Oil in a smaller 200mg capsule for children, Cleanmarine Omega 3 Krill Oil Capsules for Kids can be taken daily. These capsules ensure your little ones get the Omega 3 goodness they need but without any dinner table drama. Also, there is no fishy after-taste like those of fish oils - yippee!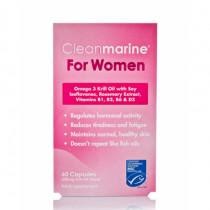 Cleanmarine for Women Omega 3 Krill Oil Capsules aids in regulating hormonal activities, reduce fatigue and tiredness, maintains healthy and normal skin, and doesn't repeat like fish oils.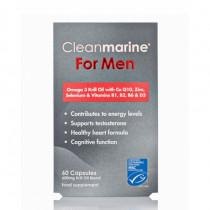 Men require special care. Men and Women bodies function in different ways. Cleanmarine for Men Omega 3 Krill Oil Capsules contributes to energy levels, supports testosterone, cognitive function, and healthy heart formula.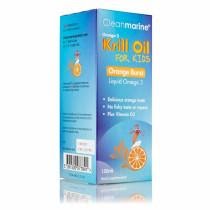 Orange Burst is the world's first Krill liquid Omega 3 with delicious natural Valencia Orange taste and no fishy taste or repeat. It contains the 'Good Fats' plus Vitamin D3.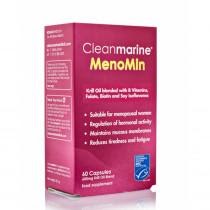 This capsule regulates hormonal activity, reduces tiredness & fatigue, maintains normal mucous membranes, and doesn't repeat like fish oils. Each small but mighty capsule comes with super absorbing Omega 3 Phospholipids plus Biotin, Folate, B Vitamins and Soy Isoflavones.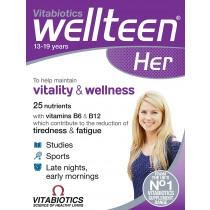 Vitabiotics Wellteen Her Original - 30 Tablets helps maintaining vitality and wellness for teens aged 13-19 years with twenty-five nutrients. Vitamins B6 & B12 contributes to the reduction of fatigue and tiredness.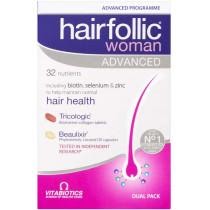 Vitabiotics Hairfollic is a hair support programme with 36 nutrients. Amino-Lignans, Phytosterols with biotin & selenium helps in maintaining normal hair health.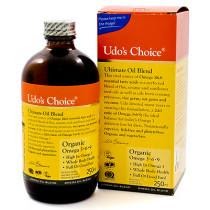 Blended with the utmost care, Udos Choice Ultimate Oil is a mix of the finest omega 3, 6 and 9 varieties of Essential Fatty Acid sources. This premium-quality product with pleasant light nutty flavour easily mixes with protein drinks, health shakes, added as a topping to vegetables and salads or can be taken as it comes.
Apart from the above list, a wide range of vitamins and supplements are available at your online pharmacy UK – Life Pharmacy.
Even if you are suffering from cold, cough, runny nose, sneezing, sore throat, or are just casually feeling unwell you can browse cough and cold products available with the online pharmacy UK. We are a family-run online chemist UK serving customers with genuine and reliable healthcare solutions.
Place your order and save your hard-earned bucks.
Wish you Happy Recovery!!